Recently, podcasts have become very popular on the Internet. This form of online, periodic, audio publication has recently successfully replaced television, radio, press and books. Podcasts are easily available around the world, mostly for free, and we only need a smartphone with Internet access to manage them. Why have podcasts made such a sensation lately? Because they are innovative, easy to use and most importantly, they give users a specific value.
In fact, as many online creators we have, there are so many different podcasts to choose from. They can be related to the worldview, politics, economy, they can be in the form of conversations with famous people or the can be intended for learning English. Especially the latter ones may turn out to be especially useful for people who start their adventure with the English language or want to continue their studies and learn more and more secrets of the language.
Thanks to a large number of podcast creators, you can also find special podcasts for children learning English online, hosted in English in an accessible way. Find out what are the most popular and best podcasts for children today and check how auditory learning can improve your child's language skills!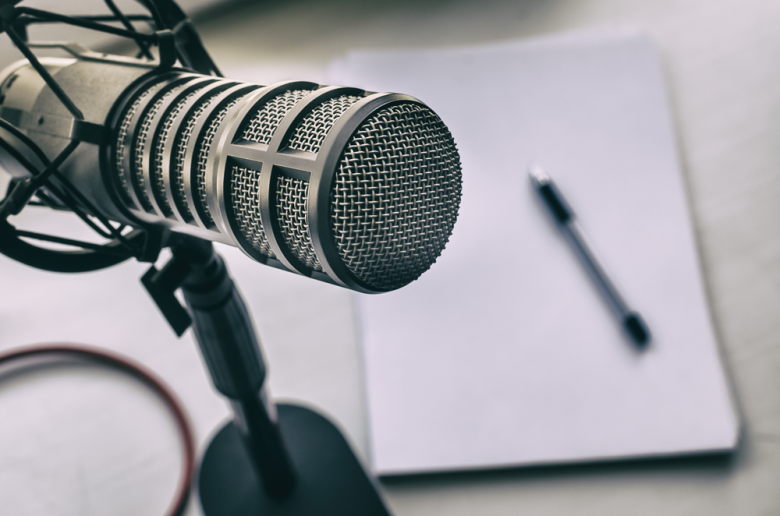 Why is it worth listening to English podcasts?
There are many advantages to listening to podcasts, especially in English and especially for children learning this language. First, listening to English-language podcasts, along with the original pronunciation of native British or American people, significantly improves listening comprehension. By listening to English language in its purest, original and natural form, you can greatly improve your communication skills. You can find listening material in English at all levels, and there are even special podcasts for the youngest children.
Besides learning a foreign language while listening to a podcast in English, you also have a chance to gain interesting knowledge about the world. Depending on the child's interests, you can always find something suitable for everyone. Your child loves cars? Play a podcast about car news. Maybe your child is a fan of space? Then it is worth listening to NASA podcasts. There are also plenty of interesting podcasts about fashion and lifestyle for girls.
One final, definite advantage of podcasts for children and adults is that they are free. As with YouTube videos, you don't have to pay to listen to podcasts. It is worth noting that podcasts do not engage the child's eyes too much and do not require them to sit in front of the screen for a long time. Advantages only!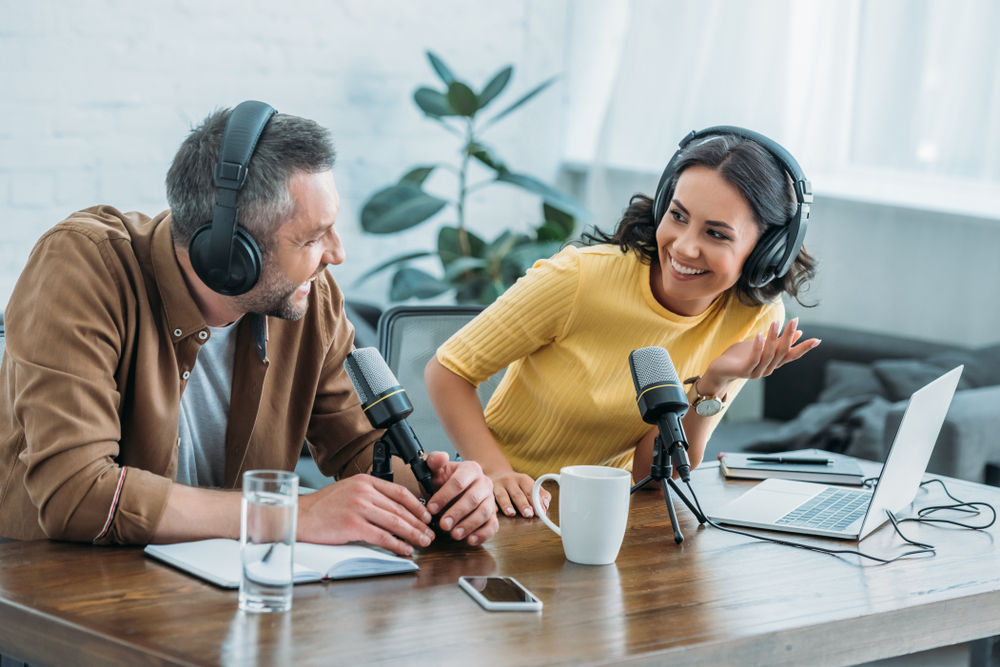 The best podcasts for children – TOP 5
The English We Speak
BBC, the largest British broadcaster, thanks to its beautiful and correct British pronunciation has gained masses of fans around the world among English language learners. The podcast series "The English We Speak" is a real treasure trove of knowledge for English learners. The podcast covers everyday phrases and slang expressions that occur naturally in the language, and you will also hear how native British people use English in everyday situations. Thanks to this podcast, your child will quickly understand how to speak like a real native speaker.
English Class 101
The biggest advantage of this podcast is its multitasking. You will find episodes for beginners and for advanced users. You can easily choose materials tailored to the level of your child's advancement. In addition to discovering the scenes recorded in the podcast, at a slow and easy-to-understand pace, there is also a section with important information about the country's culture, and the vocabulary and grammar issues used are discussed.
Elementary Podcasts
This is a series of English podcasts created by the British Council for beginners and intermediate learners. The entire podcast is quite long as it takes about 25 minutes, but it can easily become a daily English lesson for children. Each episode is based on role-playing and discussing scenes that reflect typical situations in which we need the English language.
ESL Pod
The title of this podcast is the abbreviation for: "The English as a Second Language". The hosts of this podcast are PhDs in applied linguistics and know all the nuances and difficulties of the English language. Each episode, like the rest of the best podcasts for children, is based on role-playing dialogue between characters, and key words are discussed afterwards. The whole thing is recorded at a fairly slow pace, which will make it easier for the youngest students to listen to this podcast.
Luke's English Podcast
This podcast is for the most advanced learners of the English language, such as teenagers. Luke, the host, is not only a certified English teacher, but also a well-known British stand-up artist. The keynote of Luke's podcast is that "he will amuse you with his teaching skills."The material presented in the podcast is very diverse and often touches upon popular ideological or cultural matters. With a good command of the English language you can really immerse into this podcast.